The Only Truly Natural Bedding
Aizome All Natural Organic Pillowcases
Scientifically-proven to boost wellness

Eco-friendly and sustainable

High-quality craftsmanship for long-lasting durability

Based on an ancient Japanese artisan tradition

Clean design to match any decor
The answer to your skin issues!
The best bedding for sensitive skin and allergies.

live your best life with aizome
Discover the elegance and timelessness of AIZOME textiles. Transform your space into a tranquil haven with our organic, eco-friendly bedding and experience the profound grace of Yūgen in your home.
unveil tranquility in every thread
From the serene blues of the Okinawa ocean to the delicate pink of cherry blossoms in full bloom, our collection is curated to evoke tranquility while complementing your unique aesthetic. At AIZOME, we believe that the colors and textures in your surroundings can greatly influence your sense of calm and relaxation. That's why we've carefully curated a range of organic textiles dyed with all-natural ingredients, such as indigo and medicinal herbs, to bring you a sense of profound grace associated with the natural world.
increased wellness, timeless beauty
Discover the profound connection between wellness and indigo fabrics. Indigo's natural properties promote better sleep, relaxation, and overall tranquility, enhancing your well-being with every touch. Explore our collection to experience the benefits of indigo-dyed textiles.
Hypoallergenic Properties
Promotes Temperature Regulation
Cool in summer & warm in winter
Constant despite temperature
Increases Relaxation and Stress Reduction
Color shown to be calming
Be Well-Rested Like These Customers
I decided to give organic pillowcases a try, and oh, what a difference it has made!
"The hypoallergenic nature of these organic pillowcases was a game-changer"
"The fabric felt soft and gentle against my skin, and I woke up feeling refreshed"
Unmatched Bedding for Ultimate Comfort and Style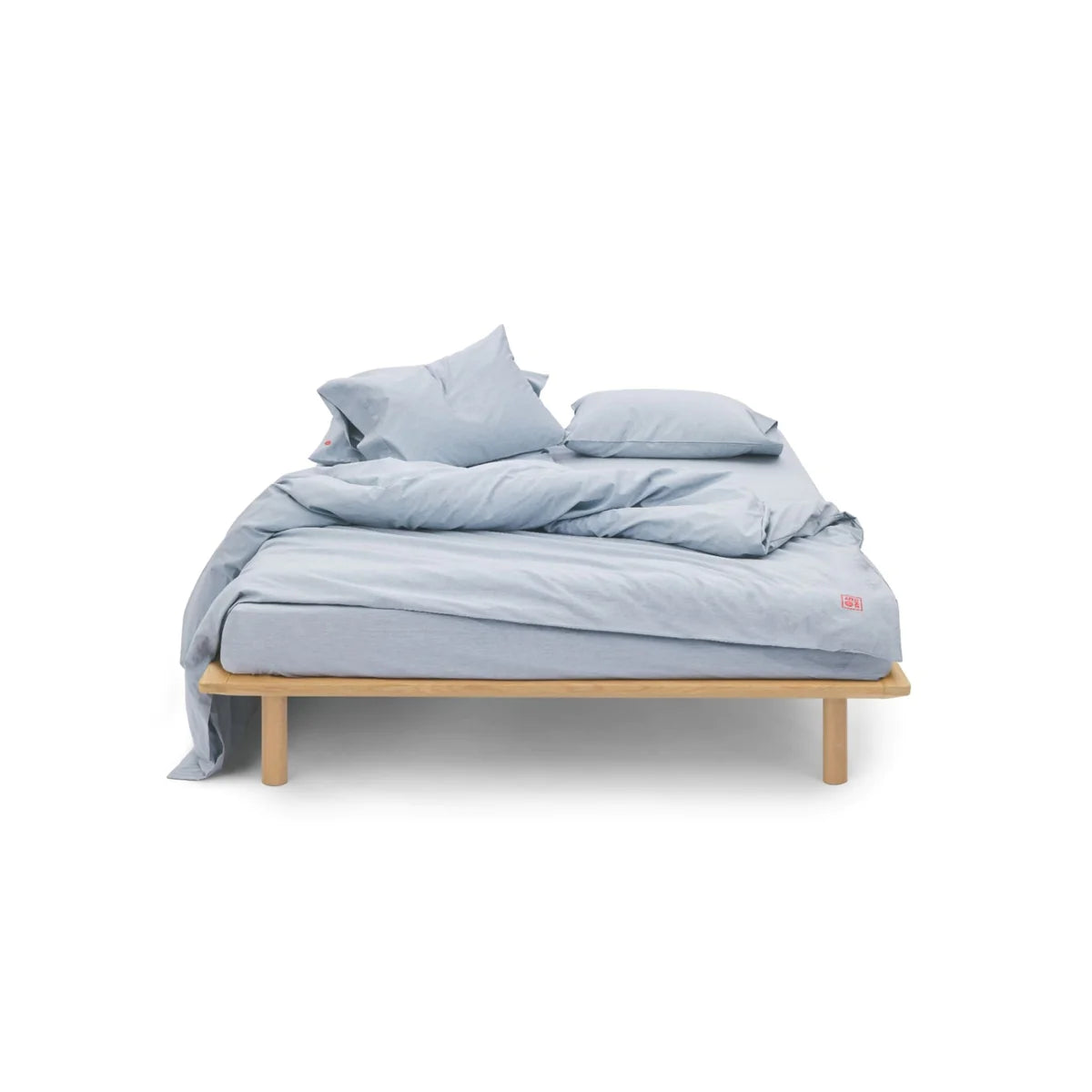 We Make Outfitting Your Room Easy
What You Need for Ideal Wellness
Organic Duvet Cover Set
$299
Sleep Zen Sateen Organic Eye Mask
$47
Shop with Trust and Confidence
Hypoallergenic & Antibacterial
Hypoallergennic & Antibacterial
all-natural: 100% the real deal!
🧪 Synthetic materials are artificial creations that don't exist naturally. Nowadays, synthetic components dominate the textile industry and are primarily derived from aromatic hydrocarbons and other toxic by-products of the petrochemical industry. Essentially, synthetics in textiles are made from fossil fuels, just like plastic.
🌿 When we say our products are plant-made, we mean they are exclusively derived from plants. They are not 'plant-based' with synthetic additives or a mixture of plants and other synthetic materials. We strictly use plants and nothing else in the production process.
💎 For a few colors such as rubia or sumac, we use natural minerals to increase vibrancy.
Organic / Eco-friendly Bedding
🌿+🧪 Plant-synthetic blend
🌿+🧪 "Low-impact" or "plant-based"
🌿+🧪 Plant-synthetic blend
🌿+💎 100% plant & mineral-made
Experience Tranquility Every Night