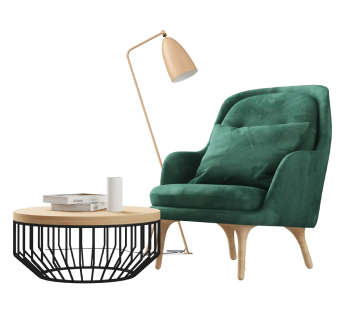 Made from soft, absorbent flannel fabric, these towels can be
used for cleaning up spills, wiping down counters, or even as
napkins at mealtime.
If you're looking for a sustainable, stylish, and practical way to reduce your household waste, UNpaper® Towels from Marley's Monsters are the perfect choice.
UNpaper® Towels Refill Pack: Prints
Our bold and graphic prints add a little fun
to your daily household chores.
UNpaper® Towels: Specialty Color Mixes
Swapping disposable paper towels for
reusable UNpaper® Towels is easier than
ever, with these nature inspired color combo rolls.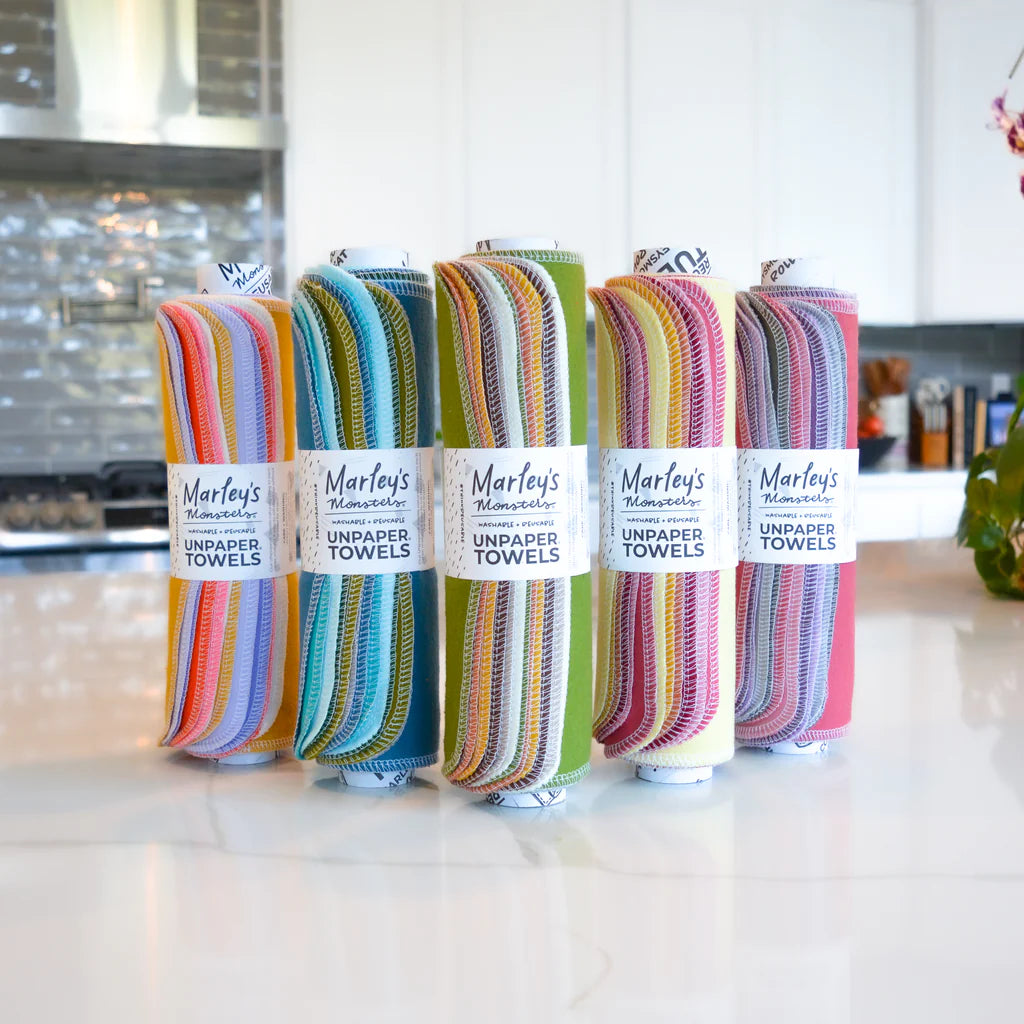 Wash before use. After they've been washed, simply stack them up
and re-roll one at a time. Collect the dirties in a bin or Wet Bag.
Machine wash hot with like colors. Tumble dry low. Use non-chlorine bleach. Low iron as needed.
Dining is one of the great pleasures of life, and Marley's Monsters makes
this everyday experience sustainable.
Marley's Monsters offers a variety of bath and beauty products
including Washcloths, Organic Soap Saver Poufs, Reusable Facial
Rounds, and even shampoo bars.
This wooden Holder is custom designed to
store rolled
UNpaper® Towels
with ease.
This UNpaper® Caddy is custom designed to store folded
UNpaper® Towels with ease.
UNpaper® Bug: Drying Rack
Meet the UNpaper®
Bug! Our unique
drying rack is 100%
wood and provides a
fun & functional way
to dry and show off
your UNpaper®
Towels and other
reusables.
Frequently asked questions
Where are your eco-goods made?
Our handmade fabric and wood products are made in Eugene, Oregon, USA. All products are made with domestic and imported materials. We also carry third party products to
provide a range of complimentary eco-goods to help you live a sustainable lifestyle. We
carefully source these products from vendors that have values that align with ours and
are sustainably focused.
What materials are your products made with?
How absorbent is your cotton fabric? I.e. UNpaper® Towels/Facial
Rounds/Cloth Wipes/etc
How do I wash/care for my cloth reusables?
What's the difference between UNpaper® Towels and Cloth Wipes/Cloth Napkins?
My UNpaper® Towels are pilling, is that normal?
What if the colors/prints I ordered don't look exactly like the listing
photo?
Get 61% OFF + Free Gifts + Free Shipping