Unlock Better Performance with Enhanced Grip!
Unlock Better Performance with Enhanced Grip!
We make all our products in the USA and with exacting standards. We hand-check all our products to ensure they meet our high standards. Why put in the extra effort? We care about our grips as much as we care about you improving your grip.
How do you use DEATH GRIPS?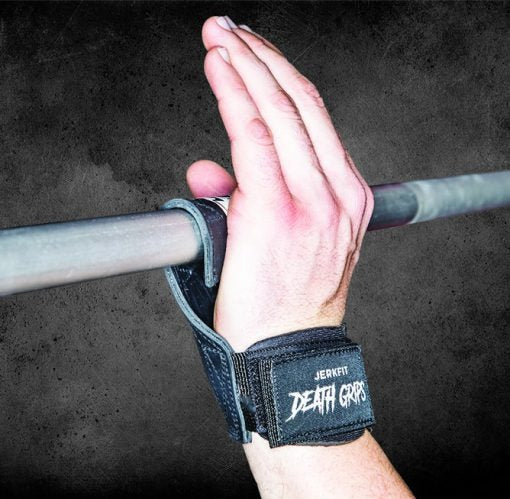 100'S OF 5-STAR REVIEWS ON AMAZON
Supercharge your grip strength to outperform your other muscle groups!
Meet Our Jerkfit Death Grips
The PERFECT accessory for maxing out DeadLifts, Pull-Ups, and any pulling exercises.

Increased grip strength for the HEAVIEST pulls, Reduced forearm fatigue by 80% to hit those last few MOST IMPORTANT reps.

Ultra PADDED FOR EXTRA COMFORT, and WON'T cut off circulation!

Experience perfect ergonomics - a design that never digs or discomforts.
Did you know? Grip strength plays a pivotal role in overall health, reducing injury risks, and improving mental conditions. Let's explore how Jerkfit can be your perfect companion in this journey!"