UNpaper® Towels from Marley's Monsters are the perfect sustainable alternative to traditional paper towels. Made from soft, absorbent flannel fabric, these towels can be used for cleaning up spills, wiping down counters, or even as napkins at mealtime
Over 12.5 Million videos for every business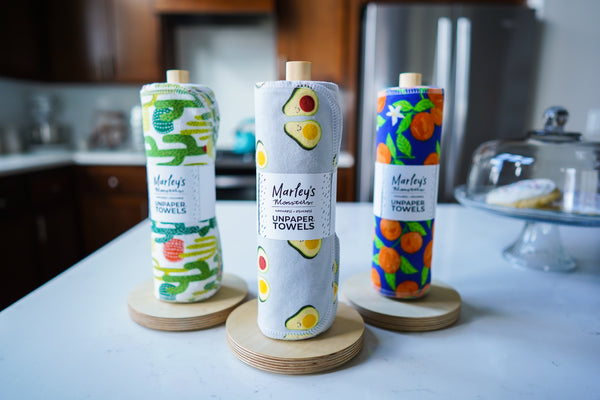 Dining is one of the great pleasures of life, and Marley's Monsters makes this everyday experience sustainable.
Marley's Monsters is a company that offers a range of high-quality bath and beauty products that are both eco-friendly and stylish.
Have you ever noticed how much plastic you use at home? Do you have overflowing recycling bins? Or even worse, loads of plastic you can't recycle?
Are you looking for high-quality, sustainable, and eco-friendly products for both baby and mama? Look no further than Marley's Monsters!