Lightweight, Durable, & ULTIMATE COMFORT
Upgrade Your Outdoor Comfort Game with Pike Trail's Camping Chair
Bring Relaxation Anywhere with Pike Trail's Ultralight Chair
Meticulously engineered for lasting comfort and unmatched durability, ensuring your chair's longevity.
Assemble effortlessly in seconds with our intuitive "Easy Slide Design," so relaxation begins without any delay.
Perfect for the beach, tailgates, youth sports, music festivals, camping, RV trips, and beyond.
Equipped with two integrated cup/phone holders, ensuring your essentials are always within reach.
Choose from a palette of six distinct colors to align with your individual style and personality.
Conveniently included carry bag ensures effortless transport and storage, eliminating any hassle.
Outdoor Bliss, Anytime, Anywhere
Pike Trail's Ultralight Chair: Your Portable Oasis
Pike Trail's Camping Chair boasts numerous advantages that excels over competitors:
Exceptional Weight Capacity
Built-In Cup/Phone Holders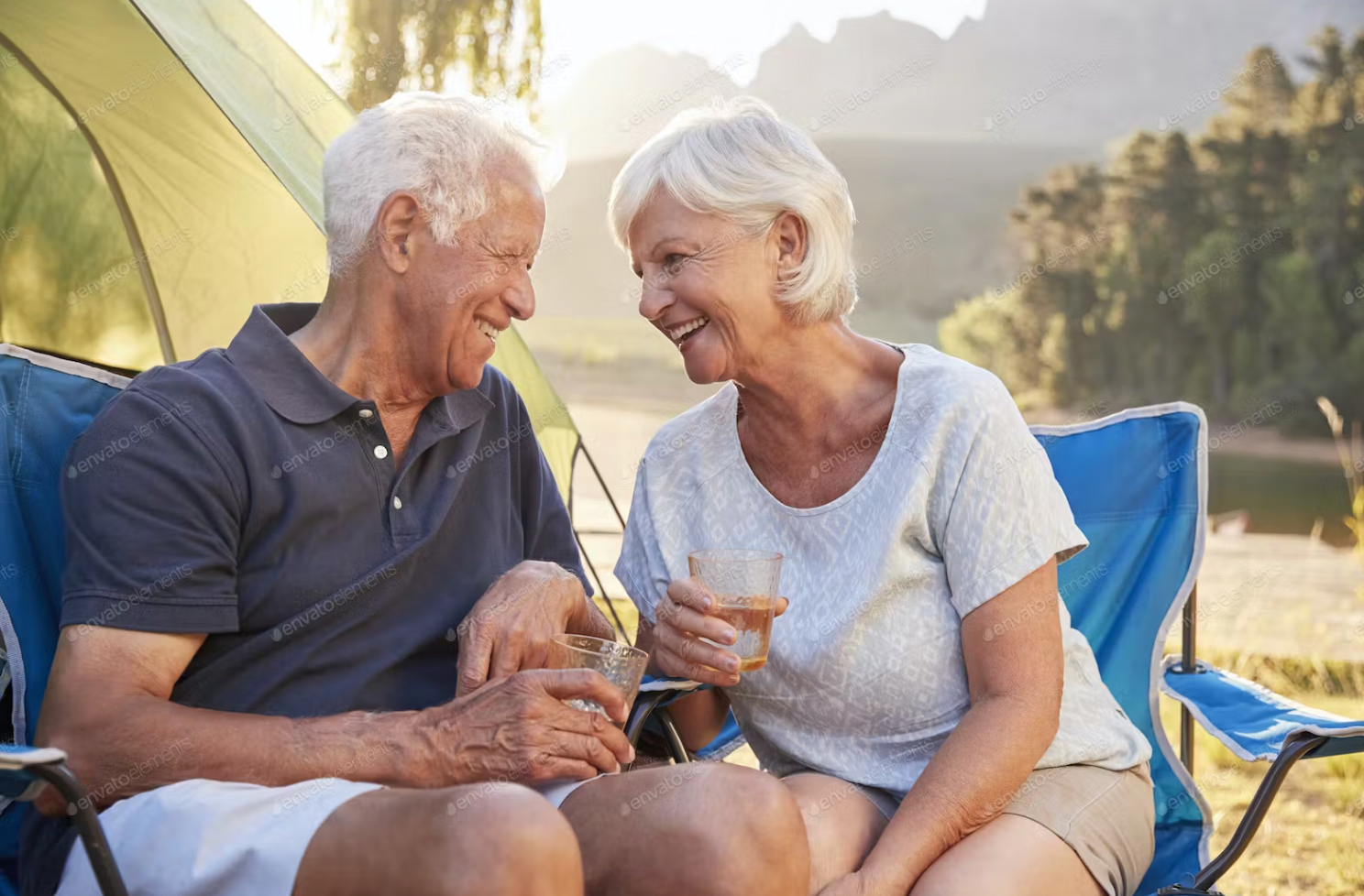 Relaxation Made Effortless
Lightweight, Portable, and Exceptionally Comfortable
When it's time to relax outdoors, Pike Trail makes it effortless. Our Camping Chair offers lightweight luxury, giving you a portable haven of comfort wherever you go.

Crafted for superior comfort, Pike Trail's Camping Chair balances strength and relaxation. Weighing just 2.2 pounds, it supports up to 330 pounds.
Discover On-the-Go Comfort with Pike Trail's Ultralight Chair
Wherever you wander, find relaxation
Chase Adventure, Bring Comfort
Take Your Seat with Pike Trail's Ultralight Chair
End your search for outdoor comfort. Pike Trail's Ultralight Chair brings relaxation on every adventure. Your ultimate outdoor companion for various outdoor activities and destinations:
Sink your toes in the sand, sip a refreshing drink, and enjoy the soothing ocean breeze while lounging comfortably on the beach.
Elevate your tailgating experience with a comfortable seat for pre-game celebrations, picnics, and camaraderie.
Sidelines become cozy and enjoyable as you cheer on your favorite young athletes in style.
Set up camp and unwind by the fire with a chair that combines the joy of the outdoors with the luxury of comfort.
Nature's Beauty, Your Cozy Spot
Set up in seconds with our user-friendly "Easy Slide Design" and easily fold it for transport in the included carry bag. Pike Trail ensures outdoor relaxation is effortless. Don't miss out on unmatched comfort and convenience – order your Ultralight Camping Chair today.
A Chair for Every Expedition