Revolutionize Your Construction Projects with MudMixer
The One-Man Crew's Power Tool
Robust and Durable Design
Positive Customer Reviews
Top Product
Concrete Contractor
Positive Customer Reviews
Top Product
Concrete Contractor
Unmatched Efficiency in Home Improvement
Make Every Job a One-Person Success
Cut down project times drastically

Increase job acceptance rate

Boost customer satisfaction

Enhance your earning potential
Supercharge Efficiency, Slash Costs in Half
One Tool, Countless Jobs – Unleash Its Power!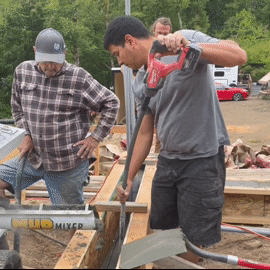 Build sturdy walls that last without the back-breaking work.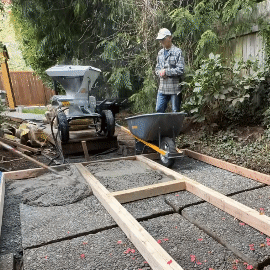 Turn your backyard into an instant leisure spot with flawless concrete.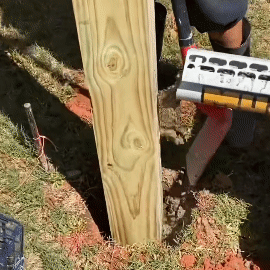 No more pouring dry mix and spraying water over and over.
MudMixer vs. Traditional Methods: No Contest!
Why settle for less when you can have the best?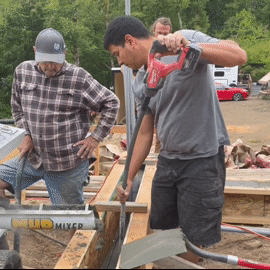 Mudmixer works lightning-fast, saving you money, time, and stress.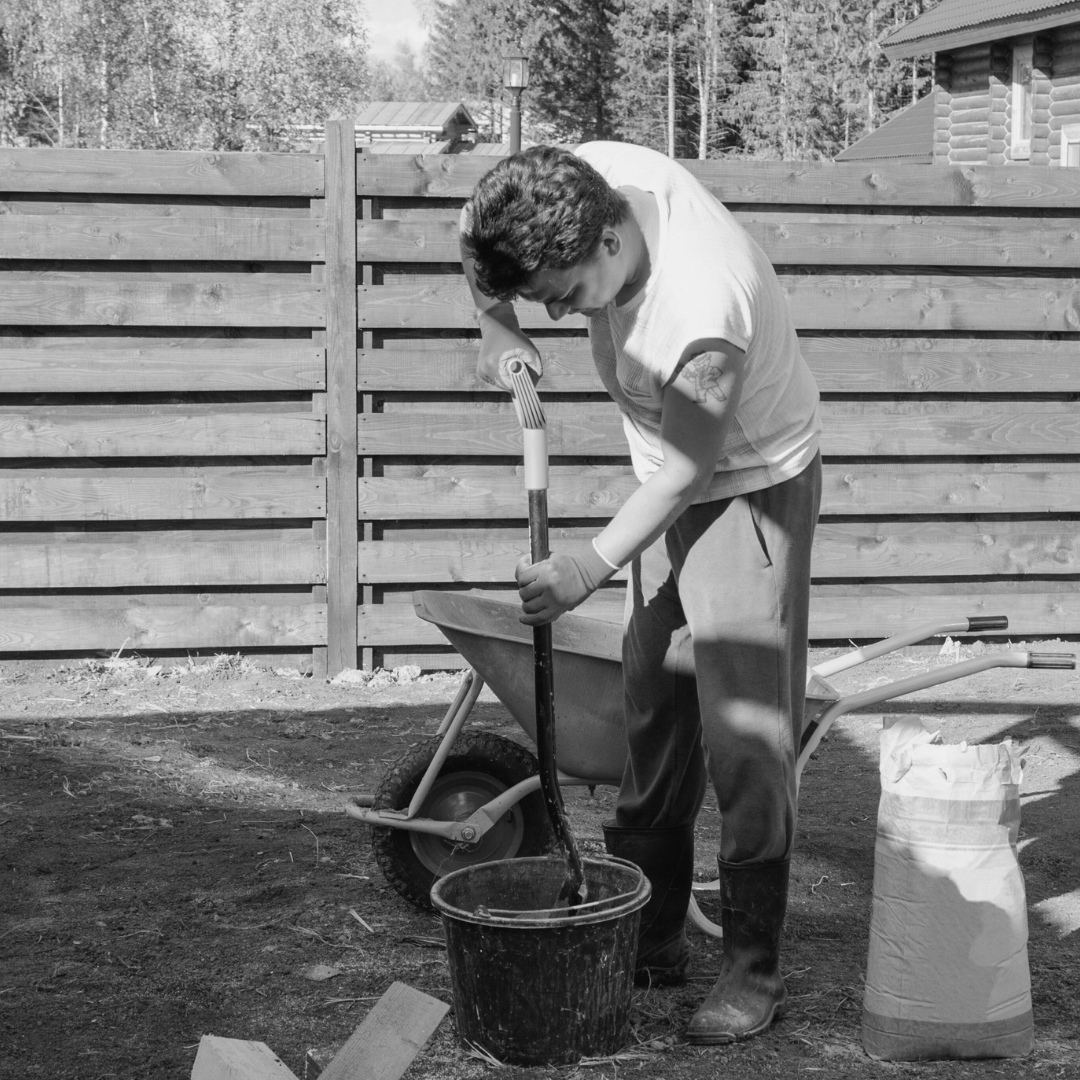 Traditional mixing means endless labor, physical strain, and unpredictable outcomes.
Increased speed of mixing
Reduction in labor needed
Compact Dynamo: Unmatched Performance in Tight Spaces
Imagine no more waiting, no more wheelbarrows, no more surprises.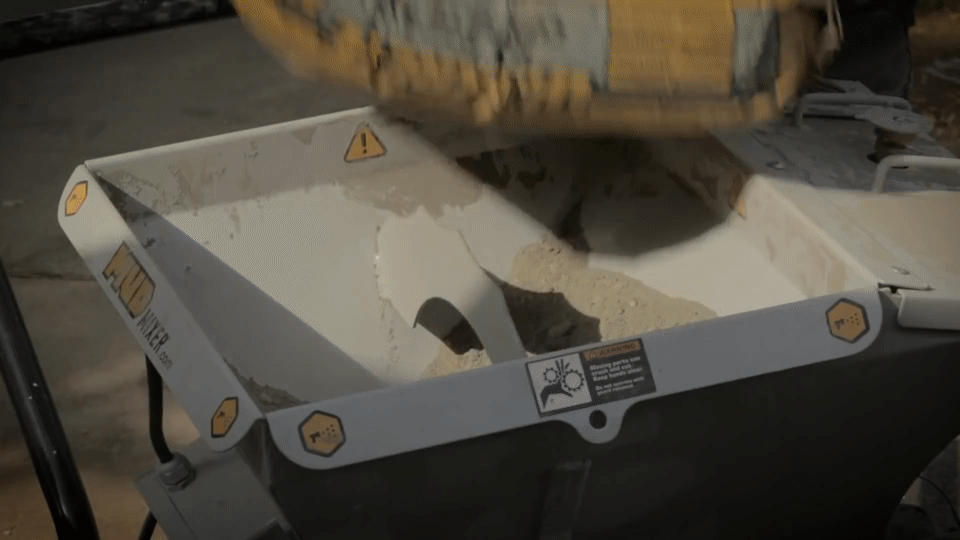 Master Complex Jobs with Ease
Elevate Craftsmanship, Leave Mixing to Us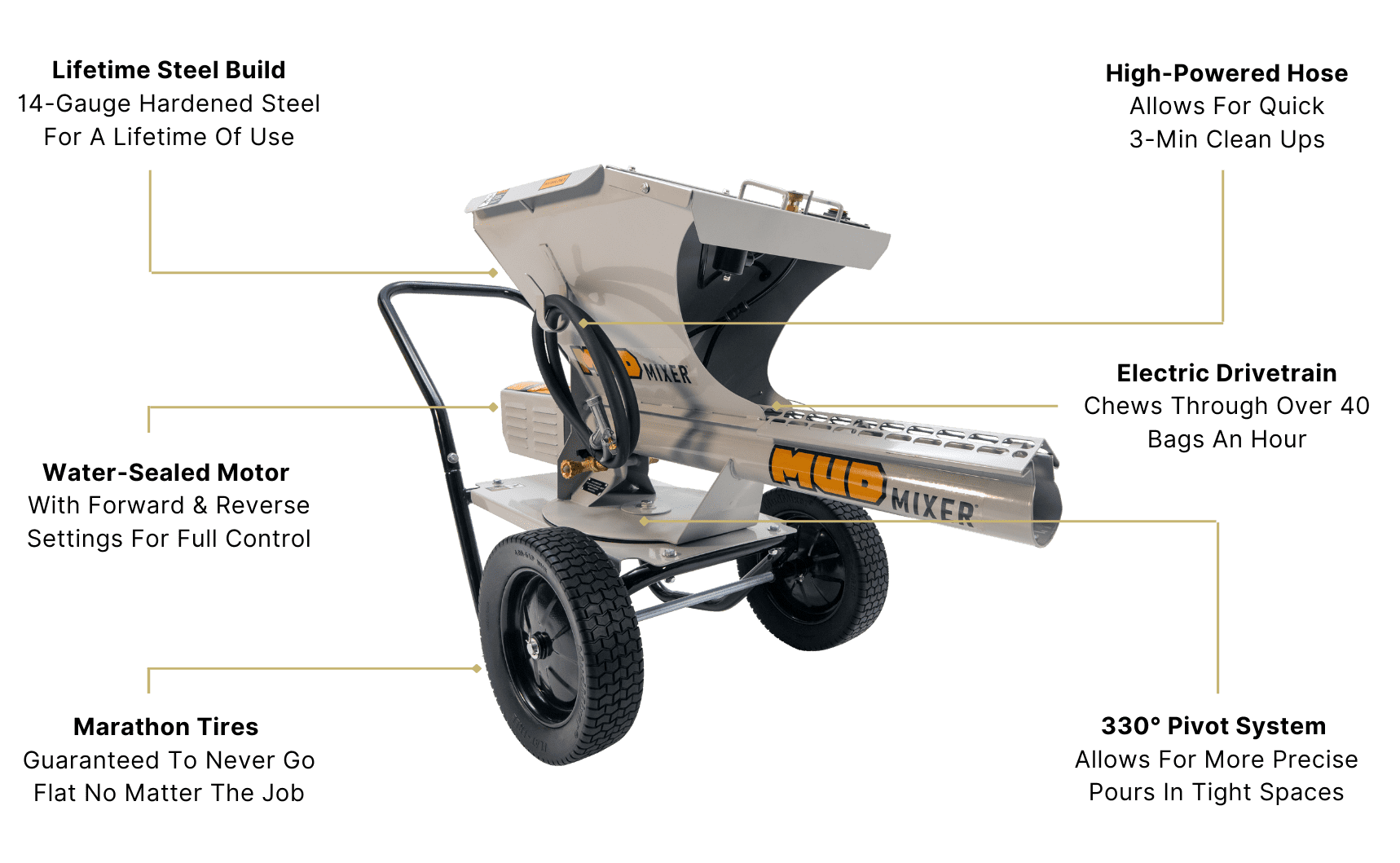 Unlock Unlimited Versatility: One Mixer, Endless Possibilities
MudMixer conquers concrete and mortar, delivering time-saving ease.
Contractors Can't Get Enough
Contractors Can't Get Enough