Luxury Redefined
Experience the Pinnacle of Wig Luxury
Unmatched Quality and Durability – Shevy, Your Wig Authority
Crafting Excellence in Every Strand
Unrivaled Quality
Crafting Excellence in Every Strand
Excellence Woven Into Every Strand
Comfort and Breathability
Unrivaled Quality
Crafting Excellence in Every Strand
Excellence Woven Into Every Strand
Comfort and Breathability
Unrivaled Quality
Crafting Excellence in Every Strand
Excellence Woven Into Every Strand
Comfort and Breathability
Indulge in Tailored Excellence and Specialized Care
at Shevy Salon
The salon is committed to delivering a level of service that goes beyond the ordinary. The team of concierges, advisors, and stylists tailors each SHEVY journey to the individual needs of the client.
The salon features private styling and consultation rooms to ensure the highest levels of privacy and discretion for clients.
SHEVY's full-service offering includes various services such as in-person and virtual consultations, customizations, insurance support, styling, cutting, coloring, setting, repairing, conditioning, and more.
Services for Cancer and Alopecia Patients
SHEVY takes pride in serving cancer and alopecia patients for over 30 years, indicating a specialized focus on helping individuals dealing with hair loss due to medical conditions.
Iconic Wigs for Timeless Beauty
Join a Legacy of Excellence in Wig Craftsmanship
SHEVY Classic
Timeless Beauty, Modern Elegance
Experience the iconic SHEVY Classic collection, a symbol of accessible luxury and premium European hair.
SHEVY Luxe
Unmatched Luxury, Unparalleled Style
Indulge in the unmatched luxury of SHEVY Luxe, where hand-selected European hair meets outstanding movement and breathability.
SHEVY Platinum Craftsmanship at Its Finest
Witness artisanal excellence with SHEVY Platinum, a masterpiece crafted from the finest European hair strands.
Curated Pre-Cuts
Instant Glamour, Effortless Beauty
Effortless beauty awaits with SHEVY's Curated Pre-Cuts. Walk out of our salon with sensational new hair in minutes.
Unmatched Quality and Durability
Elevate Your Confidence, One Strand at a Time
Whether you're strolling along the shoreline or hitting the city streets, these waves effortlessly capture that 'just-off-the-beach' look.
Exude an air of sophistication and femininity that transcends trends and generations.
Embrace the enchantment of a flawless body with SHEVY, where glamour meets convenience.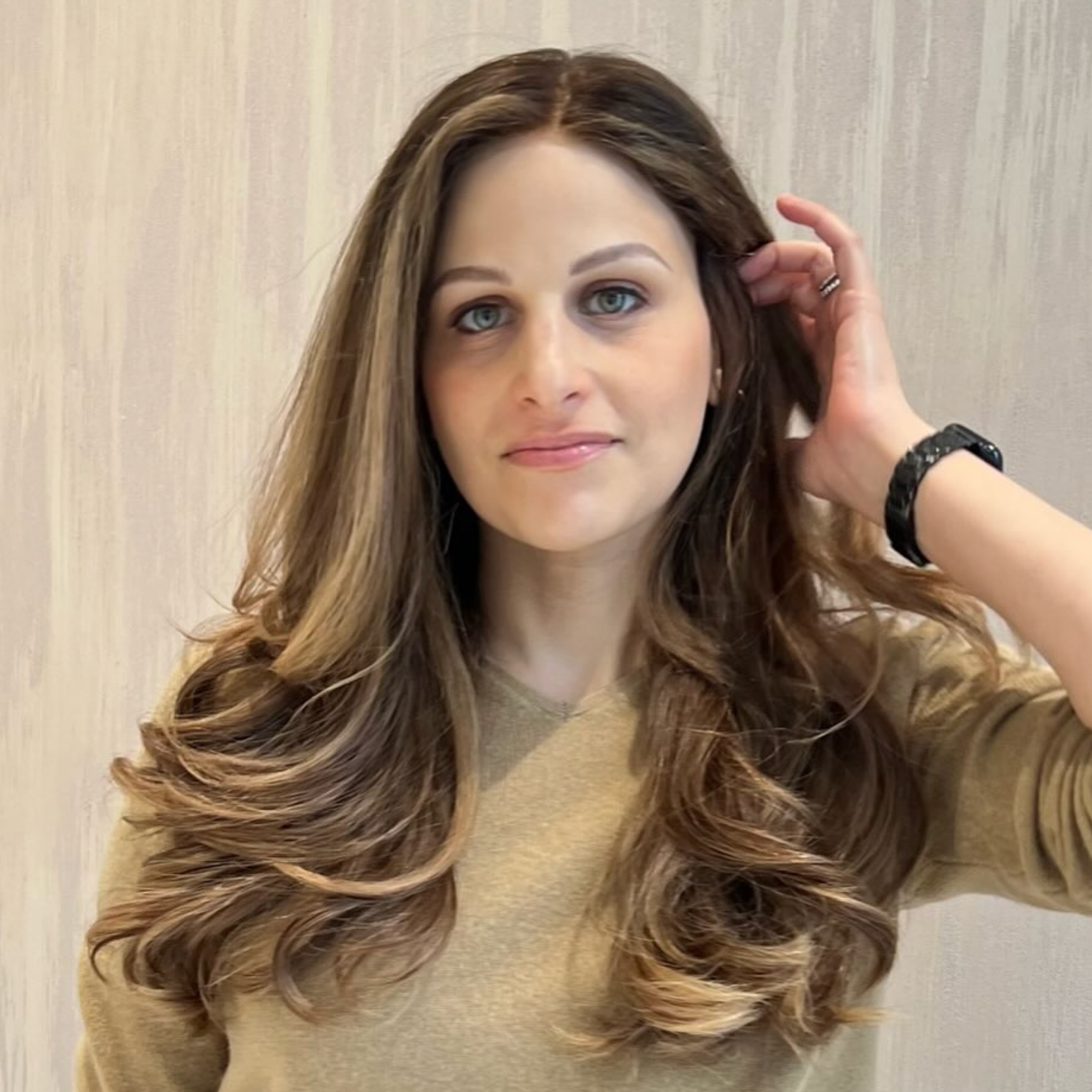 Designed to adapt to your styling preferences, allowing you to achieve a sleek and sophisticated look with ease.