MODERN LUXURY MEETS
EVERYDAY BRUSHING
BEST NEW ELECTRIC
TOOTHBRUSH
BEST SUBSCRIPTION
TOOTHBRUSH
The all-new Goby Toothpaste has arrived.
Goby Brush Kits meet the ADA specification for electric toothbrushes and are proven to be safe and effective at removing plaque and helping to prevent and reduce gingivitis.
MAXIMUM CLEAN,
FRACTION OF THE PRICE.
Rotationally oscillating brush heads are
proven to clean better. By selling directly
to you, we offer an award winning electric
toothbrush at a fraction of the price.
and we'll automatically
send you new brush heads.
on your brush kit
when you subscribe.
or change your subscription,
no questions asked.
Unlimited Compliments. Guaranteed.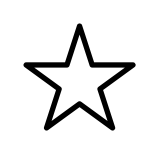 If your Goby's performance is anything less than perfect, we'll replace it free of charge.
If you don't love your Goby within 60 days, we'll take it back for a full refund.
Righty, lefty, dainty or robust—the soft-touch Goby handle is made for every hand.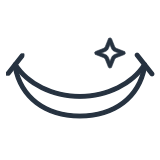 By selling directly toyou, we offer an award winning electric toothbrush at an affordable price.
"I didn't think it was possible to get excited about a toothbrush until I got a Goby."
"An affordable, effective and super-simple toothbrush for everybody."
"Meet the electric toothbrush that's giving big name brands a run for their money."
TREAT YOUR MOUTH TO A BETTER TOOTHBRUSH