Dive into Endless Summer Fun with the Sherbet Stripe Bikini!
Up Your Beachwear Game with this
Stylish & Comfortable Suit

Experience unmatched quality with our finest materials and expert craftsmanship.
Discover timeless allure in our collections for a wardrobe that defies seasons.
We celebrate every woman's beauty with designs that enhance your unique silhouette.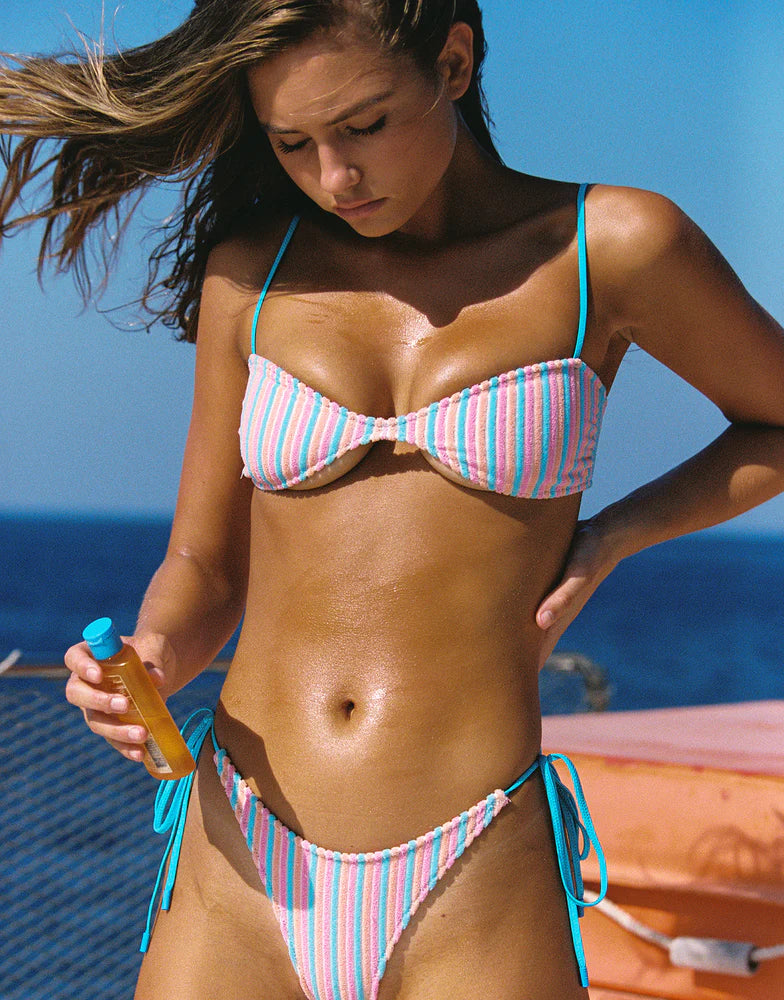 Awaken your inner beach goddess now!
Meticulously crafted to handle your beach adventures

Expertly Crafted for All-Day Comfort and Durability in the Sun

Enjoy Worry-Free Waves with Adjustable Straps and Secure Clasp
From Beach to Everyday Chic
Our designs seamlessly transition from sun-soaked shores to city streets, ensuring you always look effortlessly chic.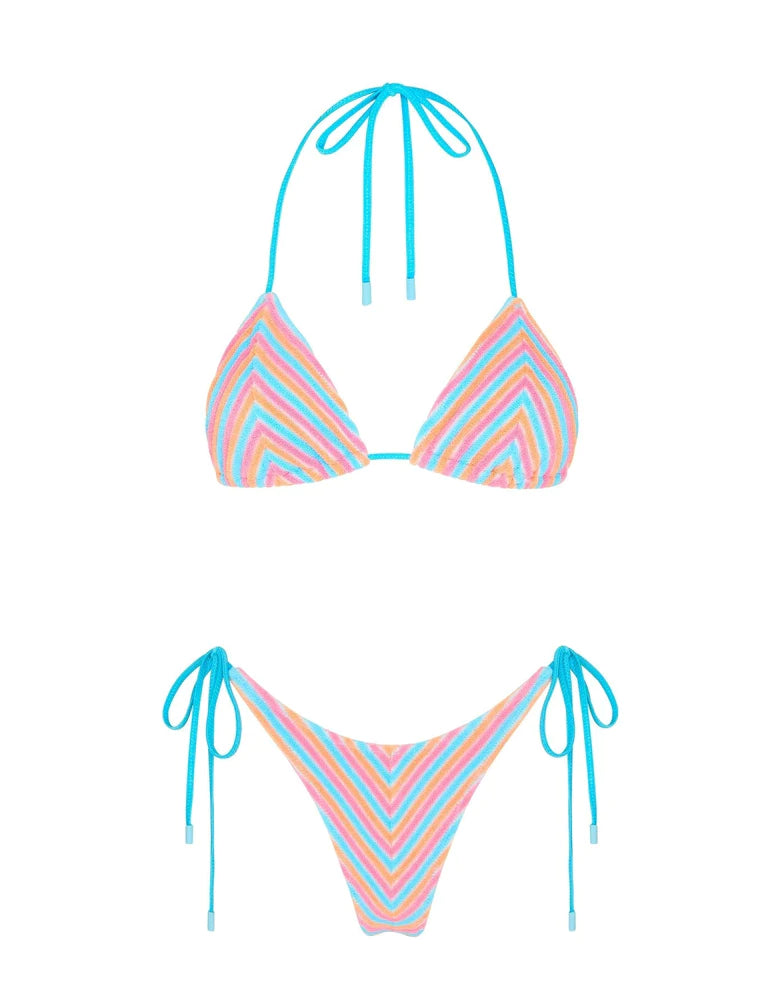 A side-tie bikini in stripe terry
A bra style top in blue stripe terry
A side-tie bikini in blue stripe terry
A scoop crop bikini top in blue stripe
From classic bikinis to unique one-pieces, Triangl offers a wide range of swimwear styles to suit every taste and body type. Find the perfect fit that complements your individual style and personality.
Our swimwear comes with neoprene zip bags, making them perfect for on-the-go adventures. Pack your Triangl swimsuit in style and keep it protected during your travels. Summer never ends with Triangl by your side!
Dive into a World of Color
Dive into a world of color and style with Triangl's swimwear collections. Our designs are known for their eye-catching patterns and bold hues, ensuring you stand out wherever your summer adventures take you.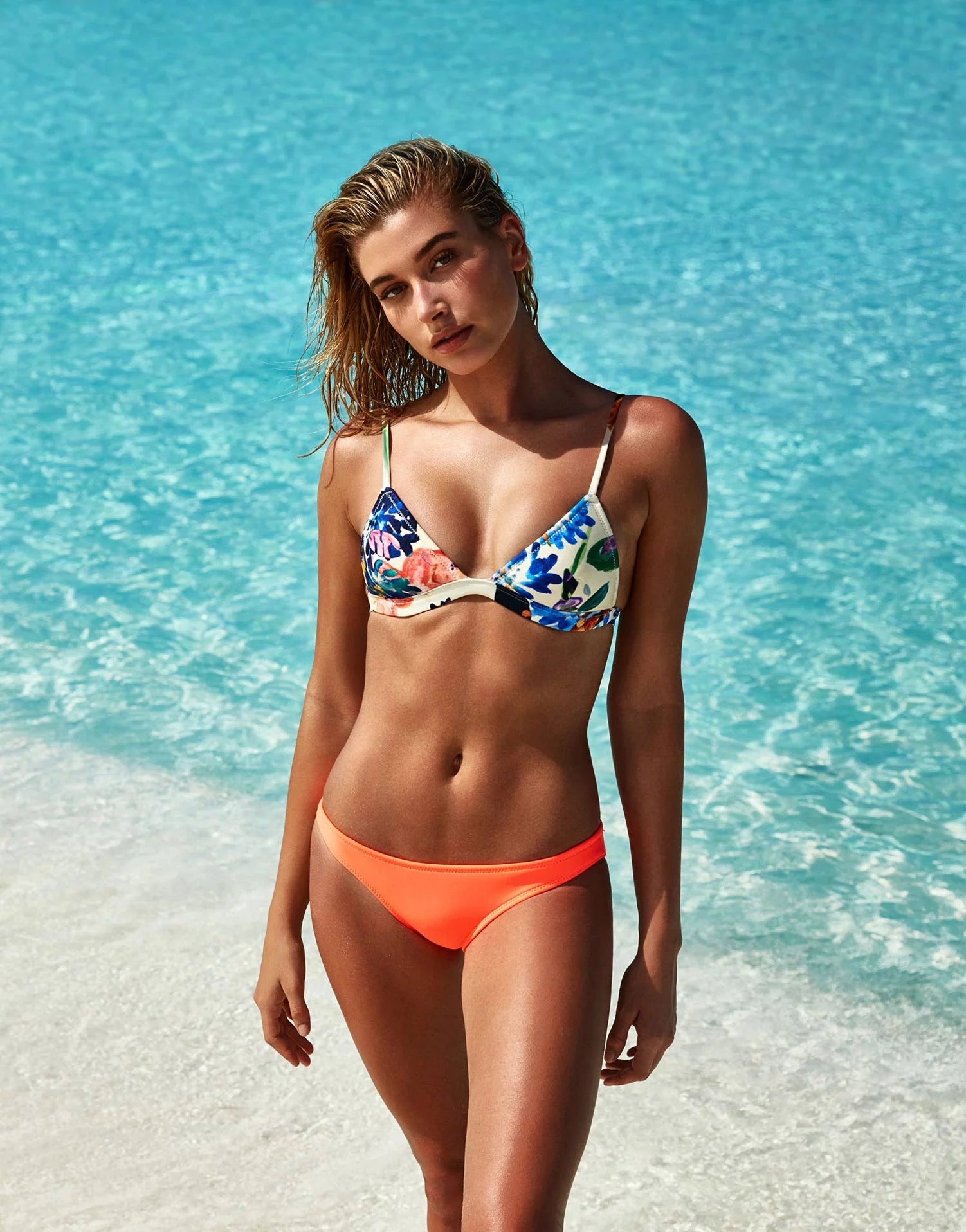 Indulge in Luxury Comfort
Triangl swimwear is crafted with the finest materials to offer superior quality and durability. Feel comfortable and confident all day long, whether you're lounging by the pool or catching waves at the beach.